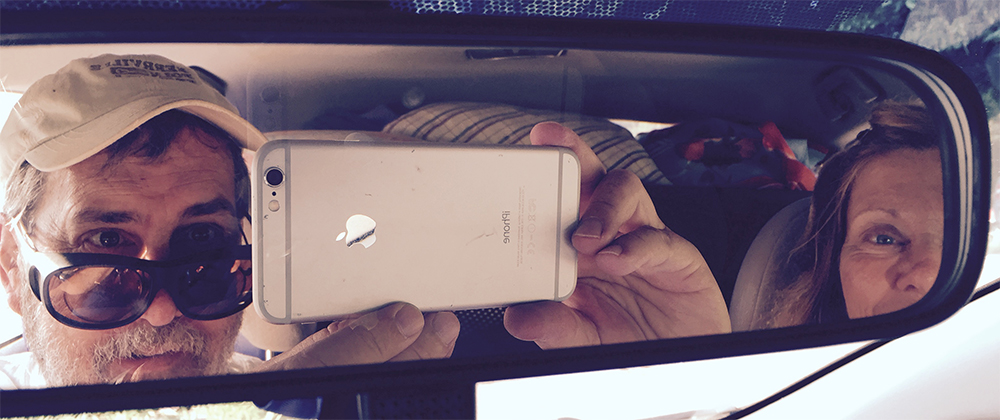 Just when they thought it was safe on the west coast, Bliss Hippy is back! We decided to use the Prius (aka, Bliss Buggy) to save some money. Below is a photo of Maureen, the packer, and above is a view from the (purely ornamental) rear view mirror.

We're looking forward to some fun and unique shows. Come by, here some great music from Bliss Hippy and friends, and say howdy.
See you on the road!